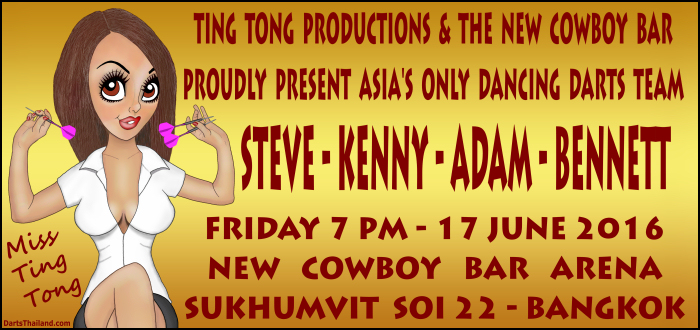 Darts history will be made yet again at the New Cowboy Bar oche this Friday as the multi-talented members of Asia's #1 Darts Dance Team get together for a command performance. All darters are defiantly invited cause after the boys amaze us with their sleek, convoluted, yet smooth darts dance moves – we'll be having an informal darts comp where all can participate with these masters of darts and dance.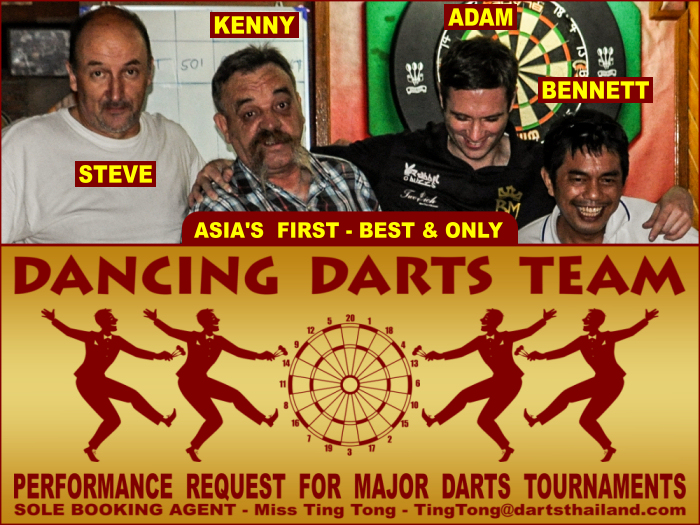 Looking forward to seeing one & all Friday night as it's been a while since many of the regulars have been by especially all at the same time. Plus we have some new players we hope will make it. The ever growing numbers of The New Cowboy Bar Darts Club have a great host bar represented by Miss Tia and her fine staff that naturally attracts a friendly darts crowd with regulars that enjoy meeting newcomers to our great darts game as well as those from around the world that always know how to find the best darts action in town.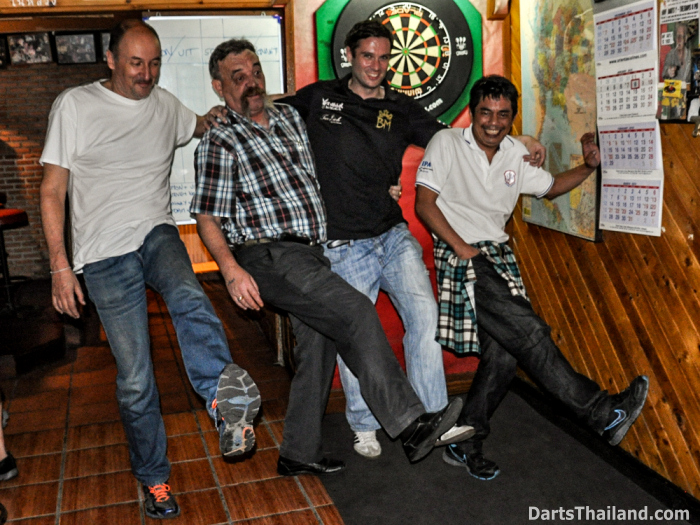 Miss Ting Tong's Survey – Please give us your input of the Dance Team on the following survey – feedback can be viewed / debated at the Darts Thailand FB Discussion Page at the following link – CLICK HERE
Best Dancer? – Best Darts Player? – Most Sexy? – Best Moustache? – #1 Lady's Man? – Best Double-out Closer ? -Best Beer Belly? – Best Dressed? – Best Drinker? – Most Bon Vivant?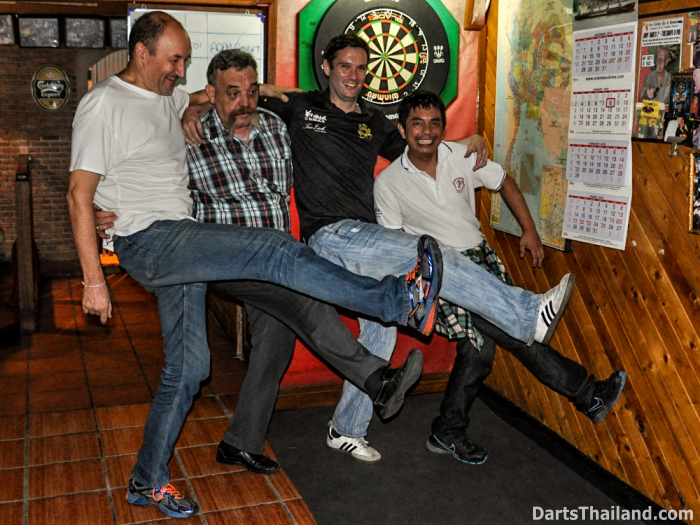 I hope your darts fly straight & true and would love to personally meet you at the darts oche in New Cowboy Bar this Friday.
Miss Ting Tong
International Darts Chief
Darts Thailand
tingtong@dartsthailand.com