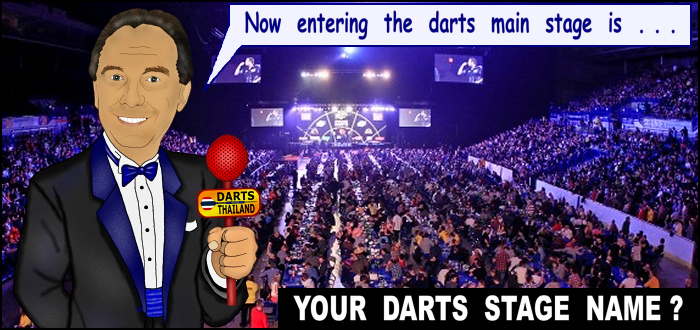 Hello Darters.
I've been playing and watching darts now for some 46 years. I'm a pub player and I've had my moments, so to speak over those years. I've entered many local tournaments, won some and lost some. I've played on many teams and had some great times. I've been thinking about, stage names since watching the William Hill championship last week.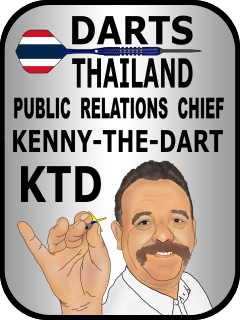 Some great AKA names like, Bronzed Adonis, The Cube, The Diamond and of course the regular professionals which we all know, Mighty Mike, The Flying Scotsman, Jackpot and The Power. I go by the AKA KTD. I've had that now for about 15 years. If you chose a stage name what would it be?
I play darts with some great friends about once a week and they are thinking about a name for themselves, so I'd be very interested in what name you'd call yourself.
NOTE – To follow-up with the topic discussion that KTD has introduced here – please join us at the Darts Thailand "Discussion Group" on FaceBook by clicking on the following link – CLICK HERE –
Drink heartily and aim true.
KTD