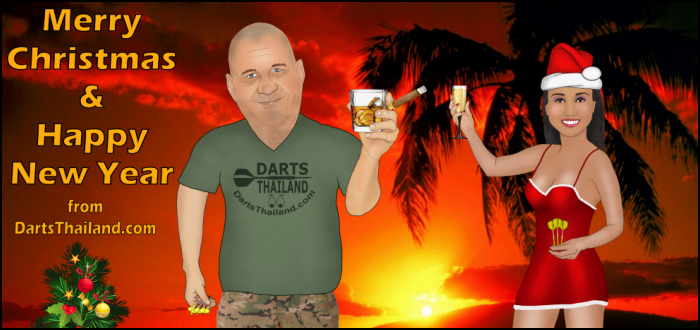 On behalf of all at DT (DartsThailand.com) – I would like to Wish All of You a very Merry Christmas & a Happy, Healthy & Prosperous New Year. No doubt, 2020's been a tough year. But as the always optimistic, positive draught beer swiller, I look at 2021 to be better.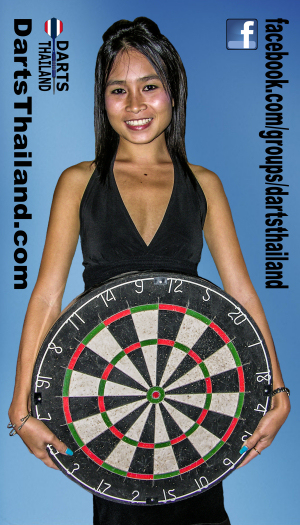 Really enjoying viewing your snowy photo scenes from all you DT folks in the northern hemisphere. It's a bit doubtful that we'll see a "White Christmas" here in Bangkok unless you go to one of the so so many major department stores. Great winter snow scenes – all fake snow of course.
Christmas Day Prediction – Bangkok. – – Outlook for a White Christmas – extremely doubtful. Writing this now at midday Wednesday, 23 Dec 2020. Christmas Day – Friday – the predicated weather outlook is "Mostly Cloudy" temp – 32 degrees Celsius. Now for you folks still using that archaic system – that is 89 degrees Fahrenheit.
DT Outlook – We're most hopeful to bring more dart venues feature/reports both steel and soft-tip in the coming year. Highlighting our most valuable darts resources here in Thailand – our darts venues, bars, clubs and pubs. Good People – Darts People – Having a Great Time at Friendly Thailand Darts Venues!
Please do not hesitate to contact us at DT if you'd like to promote your Thailand Darts Event, especially if a weekly darts event. Our primary goal is to provide you as much information about everything darts throughout Thailand. DartsThailand.com and all affiliated FB pages are non-commercial. We are not a member or affiliated with any league, association or organization.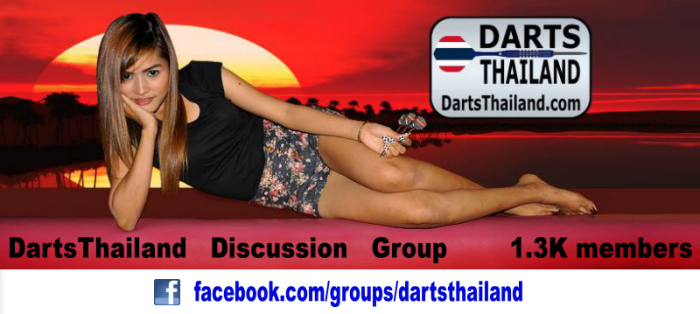 Check out our FB discussion group for the latest updates on upcoming darts events and regular weekly darts events. Also articles of featured darts venues. Basically everything darts in Thailand. What you will not find in this group – darts in general or major world-wide tournaments, unless about a darts player from Thailand.
Look forward to meeting you at one of excellent darts venues!
Johnny
Darts Thailand.com
FB Discussion Group
https://www.facebook.com/groups/dartsthailand