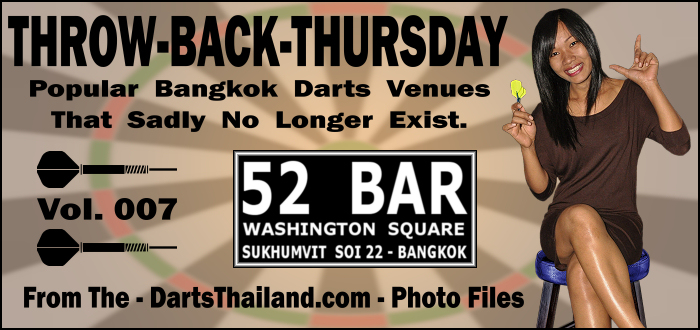 Welcome to our newest TBT report remembering poplar dart bars now gone. This week we feature the 52 Bar once located in the now defunct Washington Square. The 52 Bar (aka B52 Bar) had more than a few locations on Sukhumvit Soi 22 over the years – the ground floor of the Regency Hotel – two in Queen's Park Plaza – two in Washington Square and one on the sub soi nearly across from Regency Hotel. I think it's safe to say that if there was an award for one bar with the most locations over the years – it would be 52 Bar, hands down.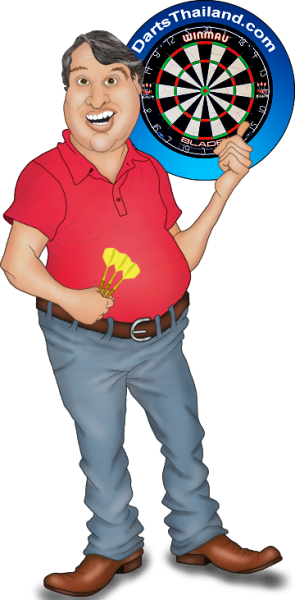 Ah, but the "continuing story" of 52 Bar is a positive one along with two other former residents of WS at new locations. Bourbon Street at their current location on Sukhumvit 63 Ekkamai. Sadly no darts at their current location, but always one of the finest dinning destinations in Bangkok. One of my main delivery "go-to" during virus lock-downs.
"The Sportsman" also a former resident of "Washington Square" was and still is what most consider Bangkok's most popular darts venue. Now located on Sukhumvit Soi 13 they ran a popular Friday Night darts Lucky Draw which I'm sure will restart as soon as current restrictions allow.
Good news is 52 Bar still exists at yet another location. 52 Bar has morphed into "B52 / New Cowboy" at the New Cowboy location on Soi 22 – attached map reference #07 now at #13. This new operation is run by long time popular B52 publican the affable Miss Jar. Thankfully these two established, now merged darts venues will continue as "B52 / New Cowboy" well into the future.
No update report on B52 / New Cowboy? – No, not until current bar restrictions are lifted. Miss Jar has done some major renovations and understandably wants to have photos showing people having a good time when allowed to re-open. Looking good for getting back to normal as restrictions are continually going away. Stay tuned . . .
Closing out this week's TBT, I'd like to highlight the Yorkshire Tri Bar Darts Knockout pics. This idea was from our good friend Kenny RIP – aka KTD (Kenny The Dart). Kenny also provided the trophies but as was usual wanted to remain behind the scenes, so we named the event the Yorkshire Tri Bar Knockout. Yeah sure, no one would ever connect that name with our most popular darts player from Halifax, UK – Yorkshire's best known longtime Bangkok darts player – KTD.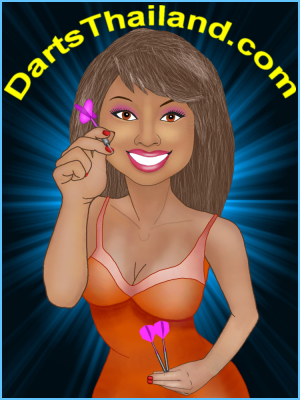 Possible Darts Event for some reading this. The beauty of this darts event was to split up the number of participants between three contributing darts venues that on their own were too small to host a large event. It was a great night of darts hosted between Miss Jeaby of Corner Bar – Miss Jar of 52 Bar and Miss Charinee of Aloha Bar. (ref attached soi 22 map)
As restrictions hopefully continue to go away and darts bars are allowed to reopen – I look forward to dusting off me trusty Nikon for some new DT darts reports. TBT will remain as a separate feature with my eventual goal of actually getting a report published on a Thursday. Wouldn't advise betting a pint or not even a half pint on that long shot possibility! Until next time – stay well & good darts. – Johnny – DartsThailand.com