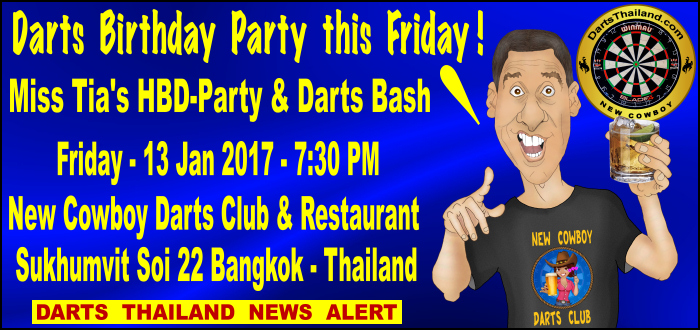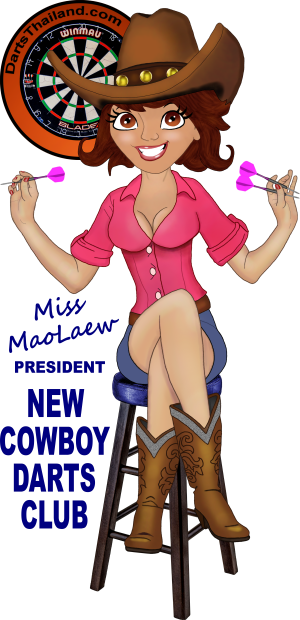 Hello all and we hope to see you who can make it this Friday to the most affable Miss Tia's Birthday Celebration and Darts Doubles Session. As those of you who know Tia are aware – she supports all things darts out of our home pub at New Cowboy Darts Club. As well – she just happens to be quit a skilled darts player.
For those of you who cannot attend this Friday – you can relay any birthday wishes to Miss Tia on any of our DT FaceBook pages. We'll make sure that she gets to see all messages. My personal prediction for 2017 is that this is the year that Miss Tia will be getting an internet device and joining us on FB.
And let me take this opportunity to remind you that as we get closer to our much anticipated upcoming friendly darts match with our good friends at Don't Tell Mama Bar in Jomtien on the 21st of Jan – we still have openings for any darts players who may want to join us. This will be round five and what has become a great friendship of darts players between our two venues – playing one home then the next one away. If interested let us know here online or tell Miss Tia at New Cowboy.
Hope to See You Friday
Miss MaoLaew
President
New Cowboy
Darts Club