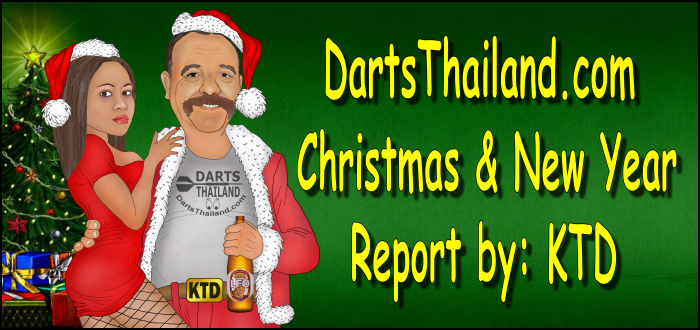 Good morning to all dart players and followers of Darts Thailand. I would like to take this time to wish everyone a fantastic Christmas and New Year holiday. It is with great pleasure that I have been asked to write this message and to send greetings to you all. Now I will try to speak concisely as possible but I do have tendency to digress from time to time so, bear with me and it should all make sense in the end. Another year is coming to an end and we all have stories to tell about what has happened throughout this year. The great wins that we can stand on a pedestal and brag to the whole world about and the loses that we hope will never be mentioned again.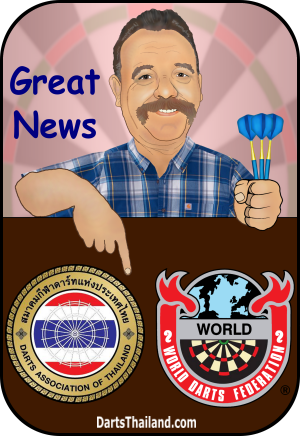 I have been a player for nearly 50 years and yes, I've been a pub player for most of that time, meaning when I was old enough to get into a pub. I watch darts on TV when I can and it is becoming more and more popular around the world and just the other day we heard that Thailand has joined the World Darts Federation (WDF). Great news and for one I will be watching out to how well Thailand does on the darts stage.
My thoughts on this year were the rise of Rob Cross going from a pub player to world champion in such a short time. He is a great player and will be in the top ten for many years to come. The best in the world at the moment is without question MVG. The Flying Scotsman, Gary Anderson is great to watch and the colourful Peter write is another one but we all have our preferences when it comes to watching the greats on the stage. In my prime some 30 years ago of playing darts is was, 'quiet please game on' now there are some 10 to 20 thousand fans and many in fancy dress and partying hard while cheering on their player. If it was the same 30 years ago I would have been up there for sure, (maybe).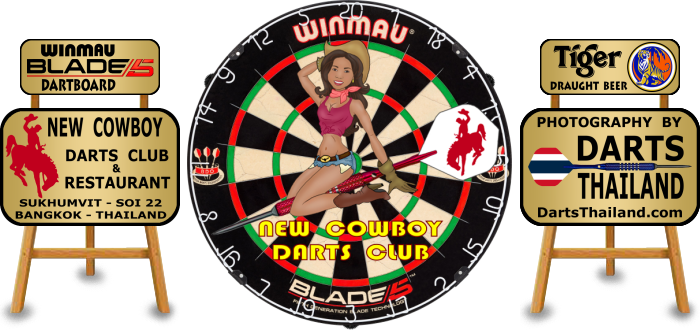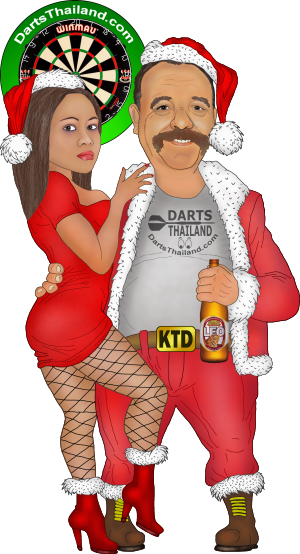 I have many stories to tell over my time in front of the dart board and from time to time I will write some on here. Please feel free to do the same. I have been playing darts in Bangkok for many years now. We do have a great darts scene here in Thailand which is getting more and more popular. If at any time you do get a chance to come here for a holiday then check or darts bars. I play out of bar in Bangkok called, 'New Cowboy' on Sukhumvit road 22. You would be more than welcome to join the darts action in there.
To end the message I will say a very big thank you to the administration for all their work on looking after DT, our DT FaceBook group and all the members who have contributed to the postings. A Merry Christmas and Happy New Year to everyone. Please take care when out enjoying yourselves over the festive holiday period.
Drink heartily
and aim true.
KTD