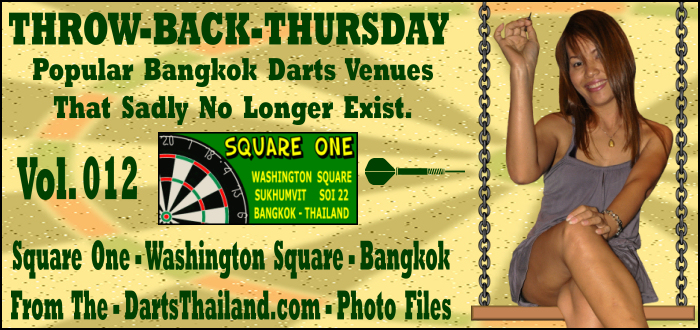 Welcome to our latest TBT article as we feature a darts bar with interesting history. "Square One" was located in Washington Square a once popular Bangkok night life destination. Only pleasant memories for us fortunate to have enjoyed spending time in the Square. I've been living in Bangkok for a few decades and have met and tipped a few drinks with many of the famous "old-hand squaronians" using a Mekhong Kurt term.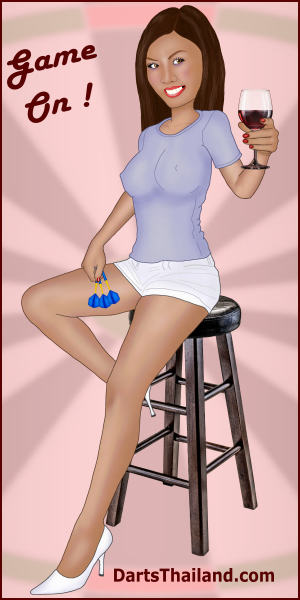 Many know of Bangkok's Soi Cowboy – a short alley or soi between Asok and Soi 23 lined on both sides with a go go bars. How did this soi become known as the now infamous Soi Cowboy? It is named for T. G. "Cowboy" Edwards, a retired American airman from the Vietnam War era. Edwards a Texan got his nickname because his iconic cowboy hat. After his bar on Soi Cowboy failed, he then moved to Washington Square. This bar business didn't last long and eventually became Square One.
Cowboy Edwards final Bangkok bar venture was New Cowboy Bar further down Soi 22. Happy to report that it is still in business under new ownership – now named B52/New Cowboy. DT will do a feature report when we can show it at its best when all virus restrictions are finally lifted. As the virus restrictions dust finally settles – we will update the darts business casualties that did not.
Our TBT series of dart bars that no longer exist is part of Bangkok history – darts history. We are not about overall Bangkok night life history, only the darts part of that. My source for nightlife history as well as up to date monthly reports is Midnite Hour (www.bangkokeyes.com) check them out. Congratulations on your 20th Anniversary. You will not find a more accurate, comprehensive Bangkok history and current night life scene source online.
Notice our darts bar map in this article's photo gallery from about twelve years ago. Twenty one darts venues within easy walking distance of each other. I don't believe that there was such a large number of dart bars in a small area found anywhere else in the world. Over time some darts venues came and some went but there was always twenty some plus in this area. Long before the current virus situation – this area Washington Square & Queens Park Plaza were doomed to future land development. Development -Really ? When all gets back to normal hopefully soon, very soon – our best prediction is that only three darts bars will remain on Sukhumvit Soi 22.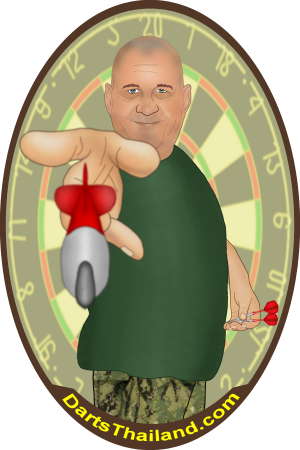 Closing on a positive note – remember all those Elvis sightings years ago? Well, we didn't have those here. But for years we did have Cowboy Edwards sightings – being spotted here or there throughout Thailand, Cambodia, and the Philippines. Knock back a few brews in any local watering hole and there was always a guy who knew someone who knew someone who had the real story about Cowboy. Same guy had the inside scoop from an exclusive source on exactly when the Square would close.
Missing the "good ole days" in the heyday of darts on Sukhumvit Soi 22. As always we hope these photos will bring back fond memories for those of you who were here. Darts is still alive & well here in our beloved "City of Angels" – Bangkok as well as throughout the Kingdom. – Johnny