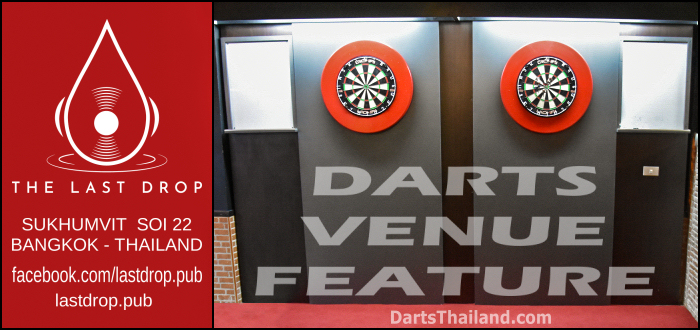 Greetings fellow darts enthusiasts. You know what's great about running or even being part of a darts website? It's the pleasure of meeting fellow darts players and fine folks who operate the excellent darts venues we patronize and so highly value. In this feature I'm really happy to introduce you to one of Bangkok's new darts venues – The Last Drop.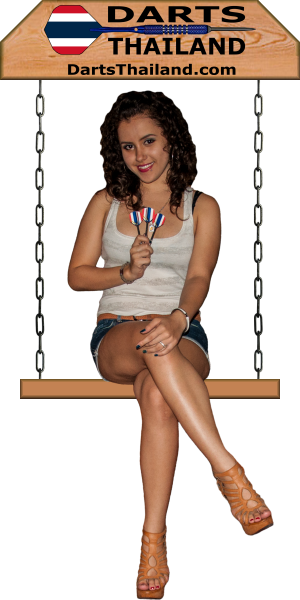 Yeah, they opened or tried to open some months back – but we've all had to deal with that nasty virus thing. Now open & operating within the safety guild-lines, our DT crack staff was able to call in on The Last Drop. A very impressive structure – whoa, three shop-houses wide and completely remodeled into one of the more attractive bars to be found anywhere in Bangkok.
I was pleasantly confused approaching the bar with their ample selection of draught brews. Ah, which to try first? New to me were three Chouffe brews from Belgium. If you enjoy a good draught pint – then The Last Drop is definitely for you. I should also mention that they have an excellent food menu. Although it's hard for me to get past their draught pints.
Onto the second floor which their website refers to as "the floor of sports and fun." This is a most impressive layout that includes a darts throw area with two dartboards, two pool tables, shuffle board and foosball. Also a 100 inch screen & 4 TVs that broadcast all live sports. As a darts website, we here at DT are really happy to see a new venue include steel-tip darts.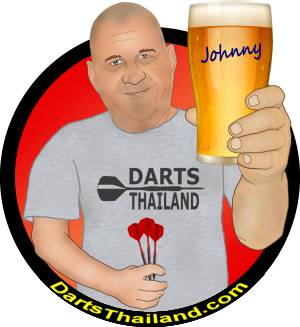 The Last Drop is easy enough to locate on Sukhumvit Soi 22 using the Klong Toei Fire Station as your landmark. Entering from Rama IV – it's four shop houses beyond the fire station on the same side of the street. Entering from Sukhumvit Rd. and if you see the fire station – you've just passed the Last Drop by four shop houses. NOTE the GPS coordinates are (13.724766, 100.564816) copy & paste into google for reference. But keep in mind that the google street view photos are from September 2019 and show The Last Drop under construction. Yes, this place is actually this new.
Wishing The Last Drop the best of luck & success in these current difficult times. Take Care & Good Darts! Until next time – – Johnny – DartsThailand.com