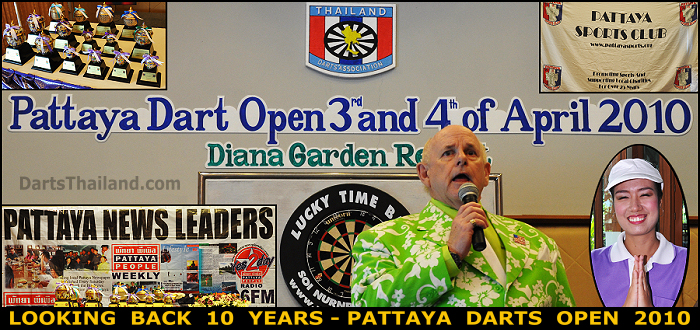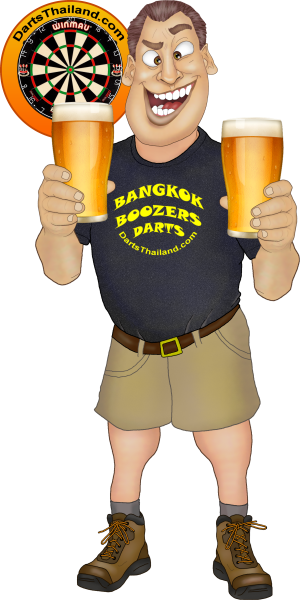 Greetings to all & hope that this report finds you as well as can be expected with the current Covid-19 situation worldwide. Yeah, no one is happy with what's going on – for sure. And we at DT have no "new" darts news.
News we can report and are most happy to report – darts venues that are providing food to those in need with all the lock-downs. This is not to imply that they are doing more than any other group providing food to the needy. However being a darts theme website we highlight these darts venues on our FaceBook discussion page DartsThailand (facebook.com/groups/dartsthailand). Since none of the staff at DT is capable of doing anything as productive as compiling a comprehensive list – we will add to additions on our FB page as we are made aware of them.
We'd also like to note that not all of our valued darts venues are capable of providing food to the needy but are still in this struggle with all of us. The darts community of Thailand is a special one and one that we are all honored & grateful to be part of – an esteemed association. Stay strong, stay positive as we have little or no alternative!
On-line darts meetings and competition seems to be the only "game in town" now days and we (me Miss Ting Tong) will focus more on this on our next DT feature article.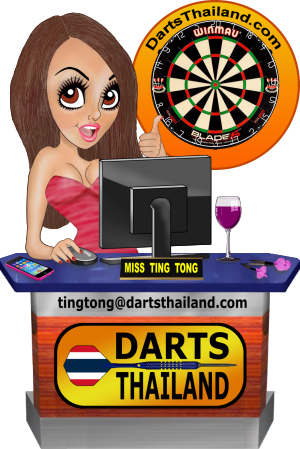 Faced with our totally inept DT staff even more-so with the local bars and boozers in lock-down – – I will attempt to keep up some form of reporting. You know that it's been ten years, oh yeah ten years since the Pattaya Darts Open 2010. How time flies! I sincerely hope that these photos bring back some pleasant memories to all ya'll viewing 'em. (NOTE) our good friend Howie Reed does not openly publish the name or whereabouts of his tailor – but this information can be obtained by contacting Miss Ting Tong.
At the end of our photo gallery are a few darts DT cartoons associated with the Covid-19. These are in no way intended to make light of this very serious situation. But our hope and intention is to lighten your day a bit in these tough times.
Miss Ting Tong
DT's Legitimate
News Correspondent
DartsThailand.com