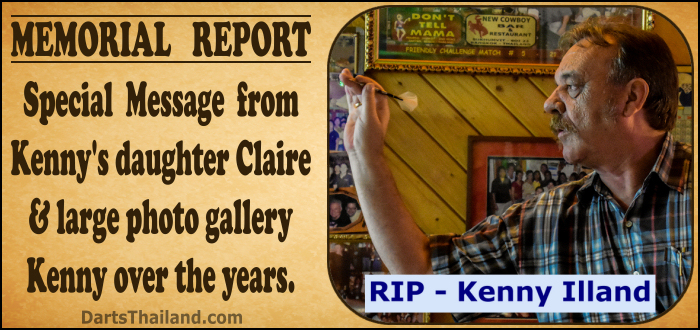 My Dad
He was a very proud private man, he worked all his working life, he worked at Smiths a wire drawing firm with his dad, our grandad and also as my brothers Mark and Duncan got older, they joined him too. I remember meeting dad on a Friday with mom for the brown envelope, with his wage in, so we could go shopping. Our childhood holidays were in Bridlington, a b&b near the front, a bucket and a spade were all we needed.
Mom passed away when I was 11, mom was 30 dad 31, life must have been hard for dad, juggling work and 3 young children, but with help from family he did it, of course my brothers and I rebelled, as teenagers do, no matter how cross he was with me, he never told me I was bad, come to think of it, dad never said "I told you so". I do remember pinching a few fags out of his packet of Berkeley red, then when I got my pocket money I would put them back, clearly getting caught, I would always blame my brothers.
As the years went by dad had a few girlfriends and even a wife, never lasting long, he had a love for darts and pool, dad was always in a team, he even taught me how to play darts, he was always so patient.
Dad passed his driving test and bought his first car a Tabot Samba, he was so proud of it, when we were both on the night shift, we would pick me up in the morning, go to the newsagents for the Star so we could do the crossword together (obviously me doing the hard ones).
Anybody that knew dad, knew him by his moustache, he was always combing it and growing it in different styles especially curling the ends into a point.
Dad taught us many things, how to cook, manners, respect, how to ride a bike even how to make bird noises with our hands and whistle, dad was my childhood hero.
Dad was turning 40 and being made redundant, he went on holiday to Thailand with a mate and on returning, he decided he was going to move there, he made sure we were all safe, off he went on his new adventure, dad was hooked he fell in love with the country, we visited him a few times, but wow how he coped with heat day in & day out beats me.
I know he was thousands of miles away so daily & weekly visits were impossible, but at least we knew he was there, Life is so hard without him in it. – Claire

Kenny was a long-time good friend to all in the darts community. KTD – (Kenny-The-Dart) died of a massive heart attack just outside his apartment door as he returned home. At 64, not consider old now days, we all knew Kenny as healthy & strong as an ox. On behalf of all of the Thai darts community – our deepest condolences go to all of the extended Illand family. We share in your loss.
Many may not realize how important Kenny was to the organizational planning and running of the now defunct LSDL (Lower Sukhumvit Darts League) as well as so many of Bangkok's darts events. Some or many of you may not realize that any event with Kenny's name on it as well as others – the trophies and medals were provided by Kenny. He also donated many of the draw prizes along with visiting darts bars. Kenny's philosophy was to give back to darts – something he enjoyed with so many for so long.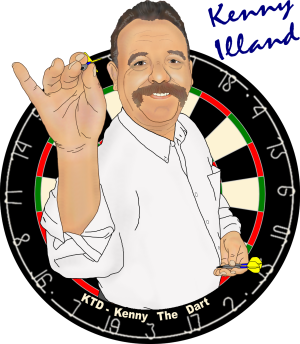 KTD Memorial Report photo gallery tells the story better than I can in words. I've done my best to include all of you, Kenny's friends. My apologies to any I may have missed. I've tried to annotate as much info as possible on the pics. Hopefully in chronological order or as close as I could come & tried to group venue pics.
NECKTIE DARTS EVENT ? ? Illand family – here's the inside story. Kenny always came out for darts from work – formal work attire always wearing a necktie. After a long time of everyone giving him a hard time about being so formal, this happened. Unless his schedule made it impossible – Kenny always came out for darts in his best "casual attire." So after Kenny went casual dress – what did we all do? Next darts event everyone – guys & gals – wore neckties! Kenny's expression on arrival was priceless. BTW – Mitch of Moonshine Pub is still missing neckties – they were not "for keeps" party favors !
Farewell Kenny, my good friend. I hope this tribute with Claire's words and all these photos will bring back good & happy memories to all of you. Our special friend Kenny – gone way too soon. – Johnny