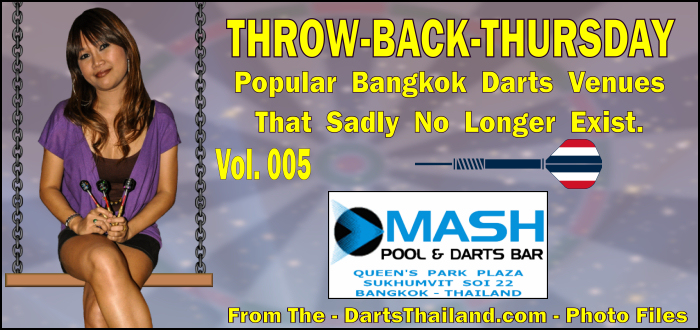 Welcome & welcome back to you following this DT feature series. This week takes us back to the Mash Bar in Queen's Park Plaza. This location also had two other names and ownership before the eventual demise of the plaza. Not bad for what I believe started off as a massage joint.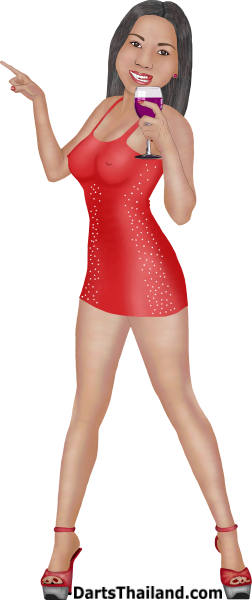 Until I started going into the DT photo files did I realize how many darts events and league nights were held at the Mash Bar. The Mash bar had absolutely no connection or reference to the popular US sitcom of the same name. Why it was named the Mash Bar still remains a mystery to all of us.
I usually have an excessive blather of words to accompany any DT article. But in this unusual circumstance, I'm composing this over a cup of tea after just arising as opposed to late in the evening after more than a few 100 Pipers Scotch Whiskys mixed with good ole Bangkok tap water. So, enjoy this unusual abbreviated DT verbiage.
As always, I hope these photos bring back some pleasant memories for you especially remembering some darts friends sadly no longer with us. Until next week and the hopeful planned Thailand opening of Nov 1st – Stay Well & Good Darts! – Johnny